Housing
Applying our temperature control technology for automobiles, we have developed home-use equipment for living convinience, such as temperature control systems for bathroom and lavatory, floor heating, air ventilation and others.
Our products, which are utilized in a wide variety of living areas, include such items as underfloor thermo ventilators, thermo cartridges to control the water temperature of shower and lavatory.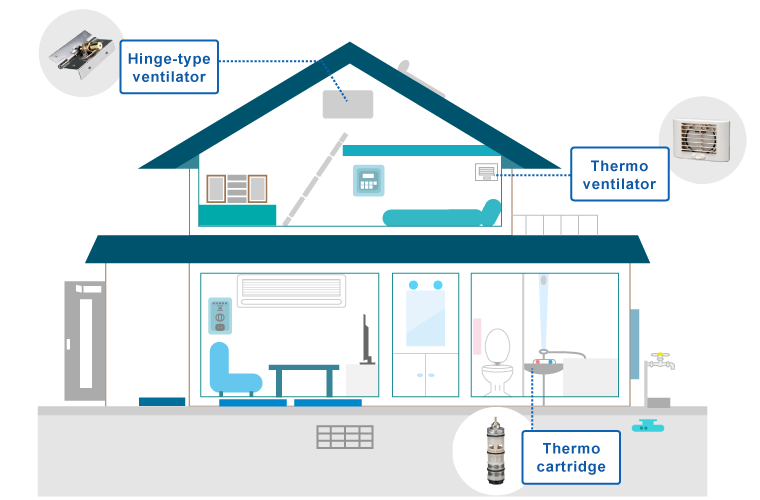 PRODUCTS
Thermo ventilator Hinge-type ventilator Thermo cartridge
【 

Thermo cartridge activation

 】

A thermo cartridge incorporates a thermostatic actuator, which minimizes the drastic change of water temperature when stopping and restarting the flow of water. It instantly optimizes the mixing of hot and cold water to supply water at the desired temperature.